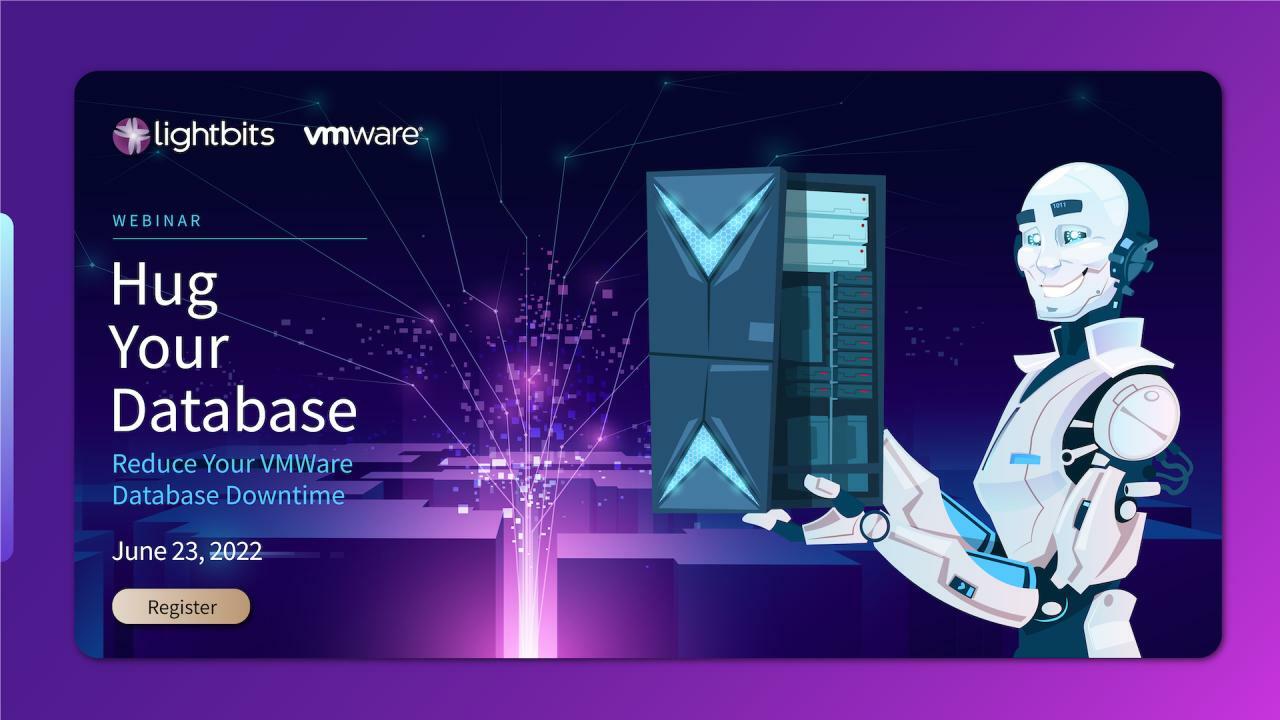 How to Simplify Architecture

&

Increase Performance with Lightbits + VMWare
Thu 23 Jun 2022, 17:00 BST
( 09:00 PDT / 12:00 EDT / 18:00 CEST )
Event Details
There's a database storm brewing. Complex modern cloud-scale architectures running data-hungry applications have resorted to installing high-performance NVMe Flash storage directly into their Database compute nodes. This DAS model introduces expensive trade-offs: Performance is increased but compute and storage are locked together, data services are limited, redundancy and availability are reduced, and the storage capacity is underutilized.

Database servers are often the most important workload that runs in our customer data centers. They store a lot of the important information that the company needs to be able to operate properly. This data needs to be accessible all the time. Data loss due to hardware failures, or even simple downtime can be catastrophic and cost your company its competitive advantage.

In this webinar, we'll walk you through how to simplify your architecture, increase performance, and reduce downtime by running highly available, high-performance databases on top of VMware and Lightbits storage.
How to Simplify Architecture
&
Increase Performance with Lightbits + VMWare
Thu 23 Jun 2022,
17:00 BST
Webinar is now over